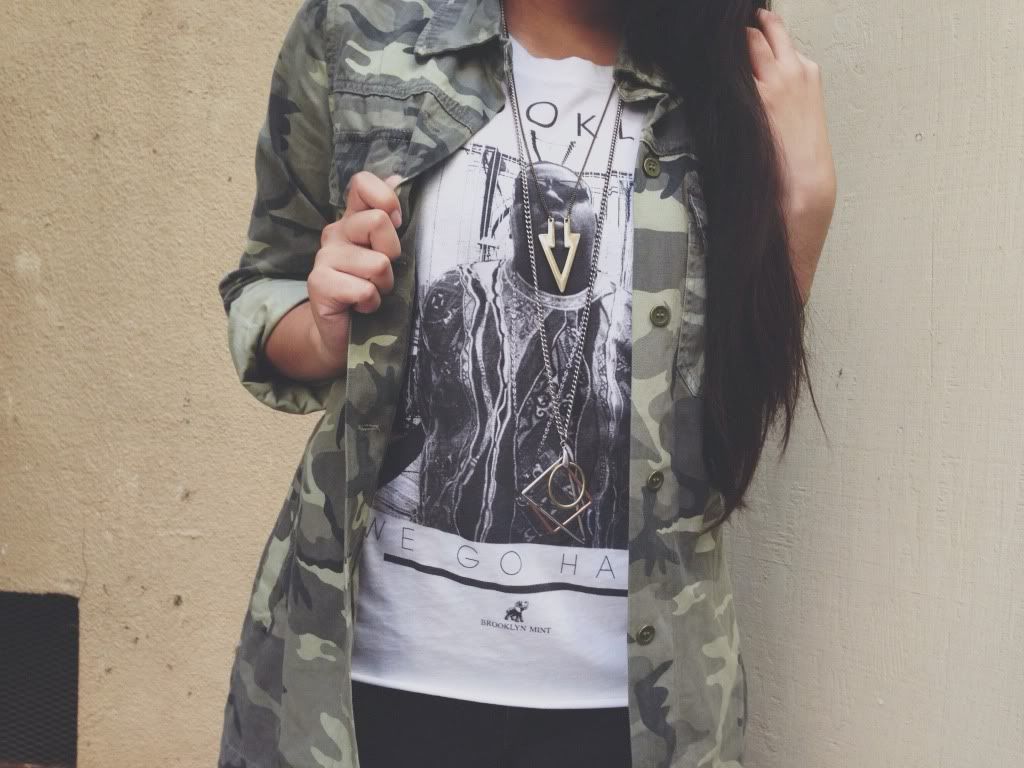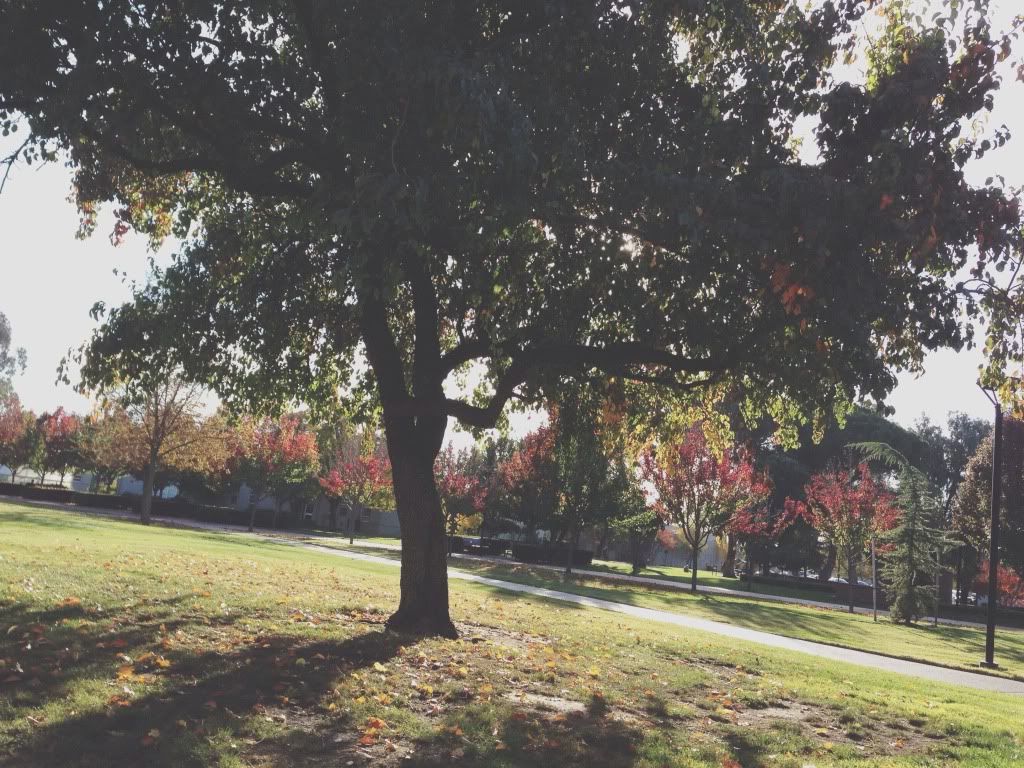 jacket + top: forever 21 // necklaces: pacsun
There's something about college that makes me want to roll out of bed and go to class in sweats and a baggy t-shirt every day, especially since finals are coming up and I have not learned a single thing since the beginning of the semester. I swear, lab practicals will be the death of me. But on a happier note, the leaves are turning pretty shades of orange and the weather is getting chillier. Maybe that's what made me wake up early enough to actually dress up before class, or maybe because I had time to finally relax amidst all the papers and exams that my professors have been bombarding me with. When I've been up all night memorizing the characteristics of different phylums and how 743819238 organisms look under a microscope, dressing nice is the last thing on my mind. (I am one of those girls who sleeps until the last possible second, aka waking up at 7:50am when I have an 8am class.) I have to admit, though, I miss starting my morning off with some piping hot cocoa and a warm bagel slathered generously with cream cheese. Hopefully by the end of the year I'll become more of an early bird. Fingers crossed!
P.S. And for the lack of outfit pictures, I have included some pictures that showcase my lame attempts at trying to be artsy.

xx
Elisa