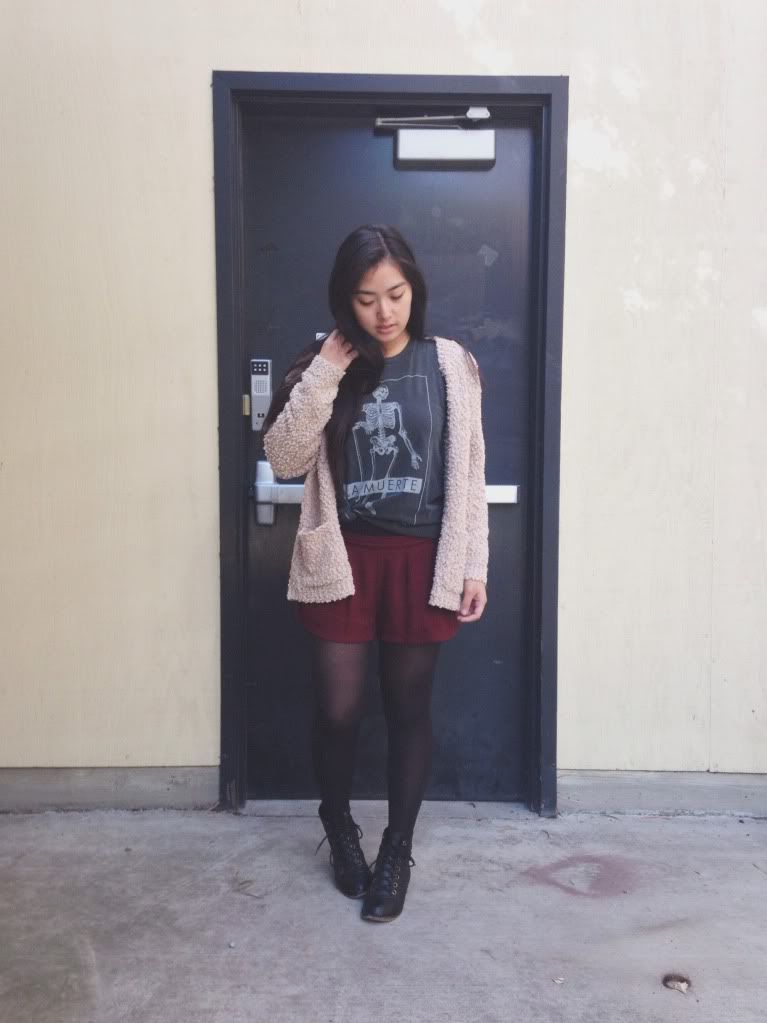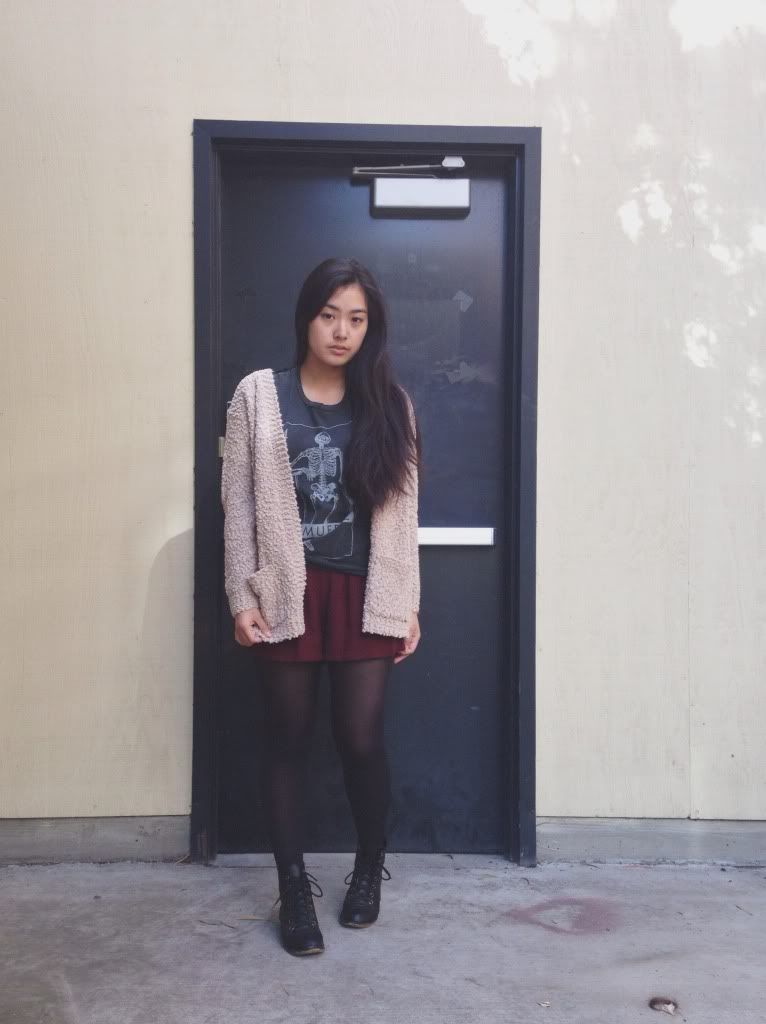 top: urban outfitters // cardigan + shorts: forever 21 // tights: target // shoes: dsw
If you follow us on Instagram, you've probably already realized that I love wearing skirts. What can I say? I love them. But I also love these shorts, and any other types of loose/free-flowing pieces of fabric that don't hug my legs and make me feel like I'm being constricted. When I first bought these they felt very silky and wrinkled easily. Then I wore them, put them in the laundry basket, read the care instructions as I was about to do the laundry, and realized that it was dry-clean only. (Tell me why I always assume that Forever 21 items are washing machine friendly?) Well, as I was standing there in front of the washing machine I thought, "Should I risk it?" And being a lazy college student without a car, I shrugged my shoulders and threw it in with the rest of my clothes. The result? It came out of the drying machine feeling as soft as a baby's bum. It was no longer silky, but soft. Super soft. And when I put it on, it felt 100x more comfortable. Plus, they don't even wrinkle when I've been sitting in class for over an hour. Score.
So yeah, that's my success story of the day.
Hope you are all having a wonderful Monday!
xx
Elisa