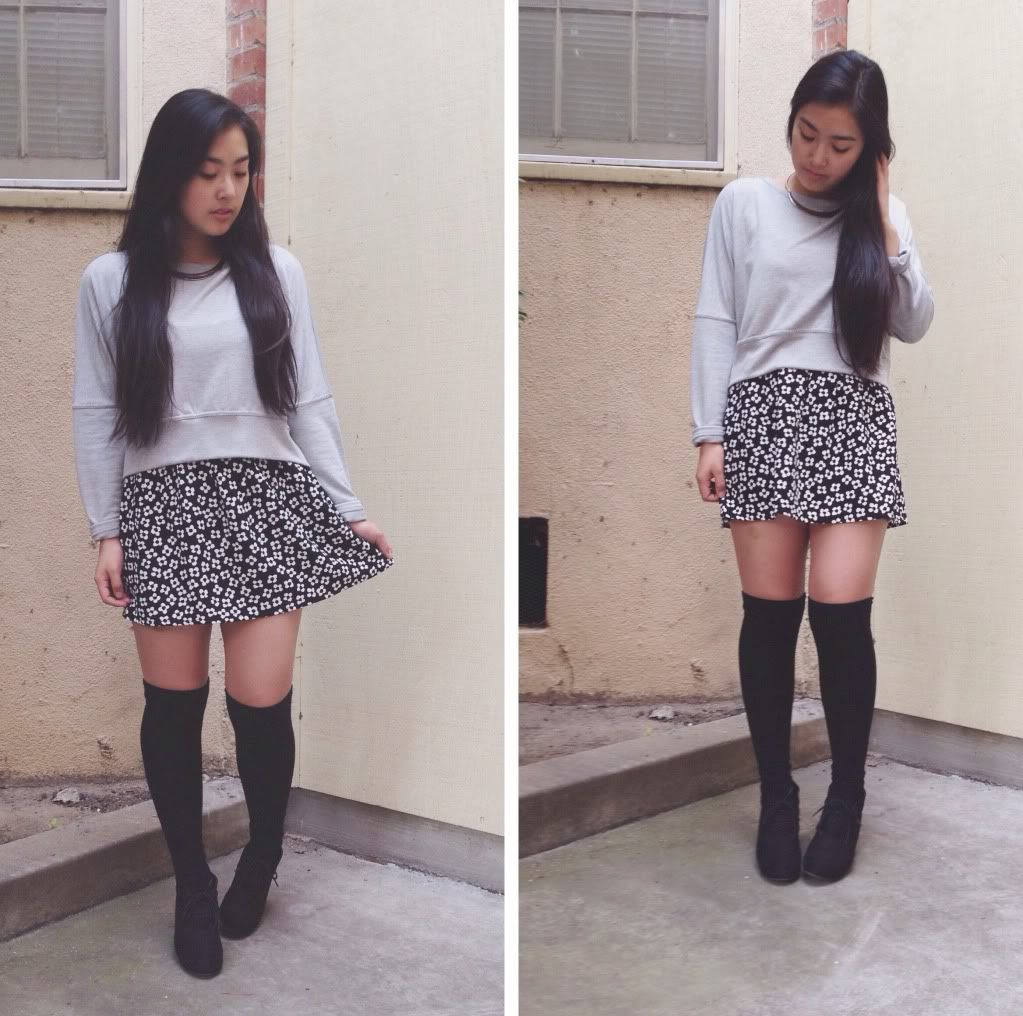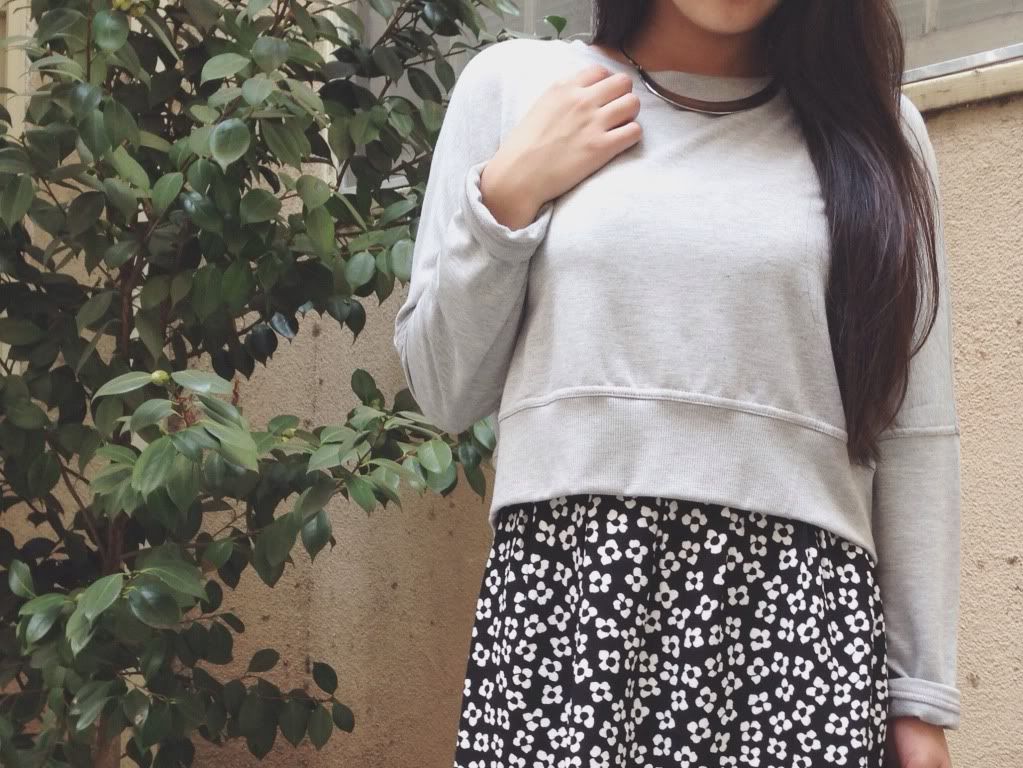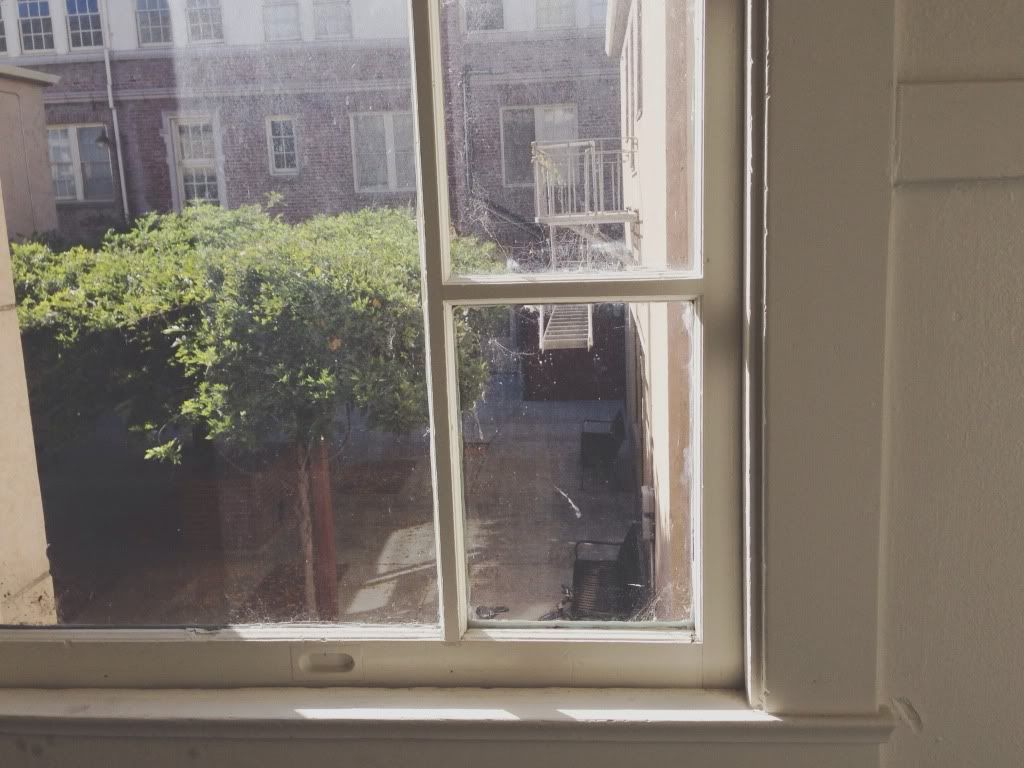 sweater: foreign exchange // skirt + necklace: forever 21 // socks + shoes: target
Guys, I think I found my new favorite skirt. The length is perfect, it doesn't fly around at the slightest hint of a breeze, and the blobs/flowers are reminiscent of the Brandy Melville skirts that I have been wanting for the longest time but never actually had the chance to buy. Whatever the reason, I plan on making this my go-to lazy day skirt; be prepared to see it at least 10 more times by the end of 2013.
These particular pictures were taken in the courtyard of my residence hall, and now that I think of it practically all of my OOTD posts are taken here. I'm not all that comfortable (yet) with posing in front of a camera knowing that people are probably staring, which makes an empty courtyard a perfect place to take my photos. So I'm sorry to all my readers if the background doesn't change for a while. I'm working on it, I promise! As I am typing this post I am also praying to the fashion-blogging gods to magically endow me with superb modeling skills and over-the-top confidence.
(No but really guys, I'm working on it.)
xx
Elisa