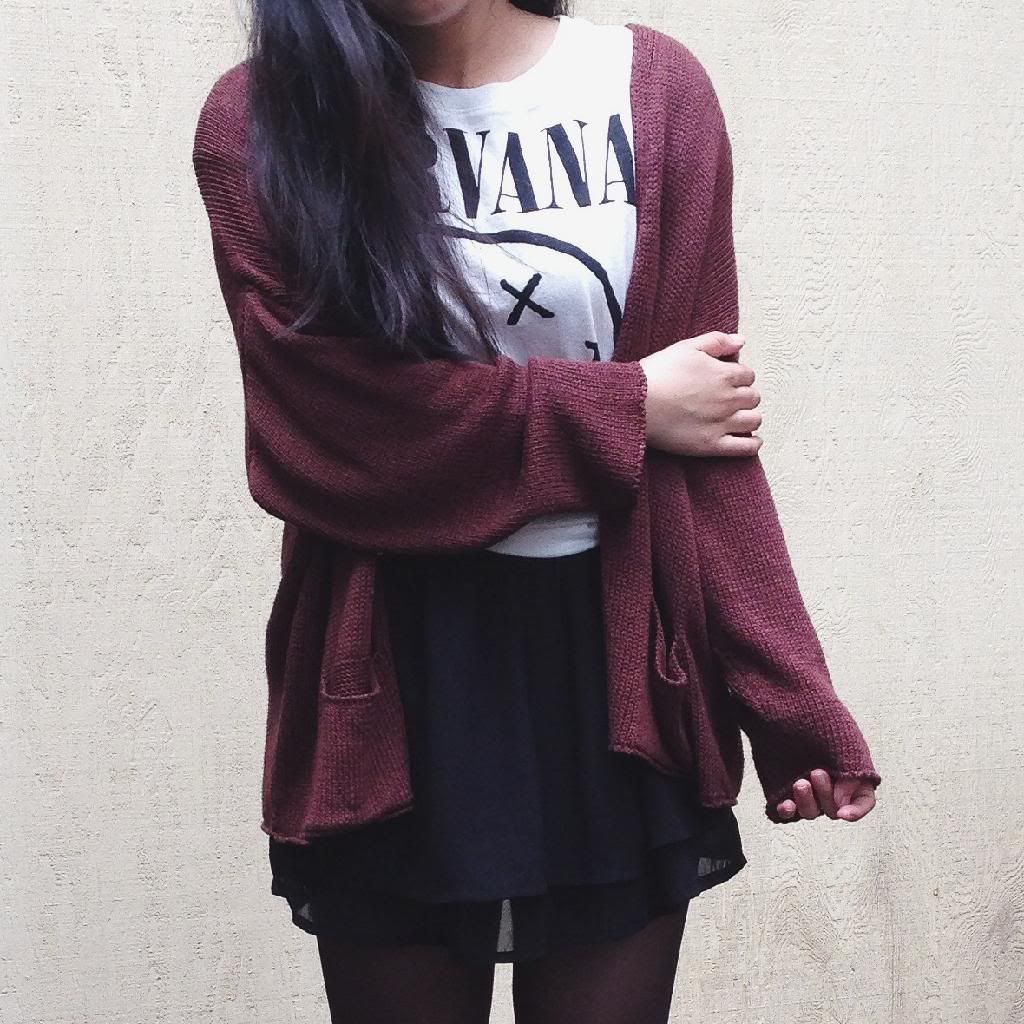 cardigan + skirt: h&m // top: forever 21 // tights: target // shoes: pacsun
Spring break is right around the corner yet it doesn't feel like spring at all here at school. The mornings are gloomy and as the day goes on the weather becomes increasingly bipolar. I swear, one day it's sunny, another it's pouring, and the next it's so windy that leaves keep hitting my face. I guess I can't complain, though. The lack of sun allows me wear cardigans and tights and scarves and a multitude of other fall/winter essentials that I'd otherwise be required to pack away when the weather gets warmer. (Ha. Just kidding. I've been guilty of wearing thick cardigans in 90 degree weather). But having a legitimate reason to bundle up is a lot better than not properly dressing for the weather. To make up for my inner need for layers, I've been gravitating towards this amazing cardigan I got a couple years ago at H&M. It's loose enough so that it won't make me sweat my butt off, but thick enough where I can throw on a scarf and be able to confidently brave chillier weather.
Does that even make sense?
Oh, and sorry for cutting off my head in the pictures. I usually do that only for instagram, but my face in these particular pics were a big no no. College is getting to me, and I've come to the terms with the fact that I desperately need to buy some good eye creams to get rid of my monstrous dark circles. Zzzzz.
But on another note, Chantel and I will be going to New York next week! Ahhh, I'm so excited!
x
Elisa