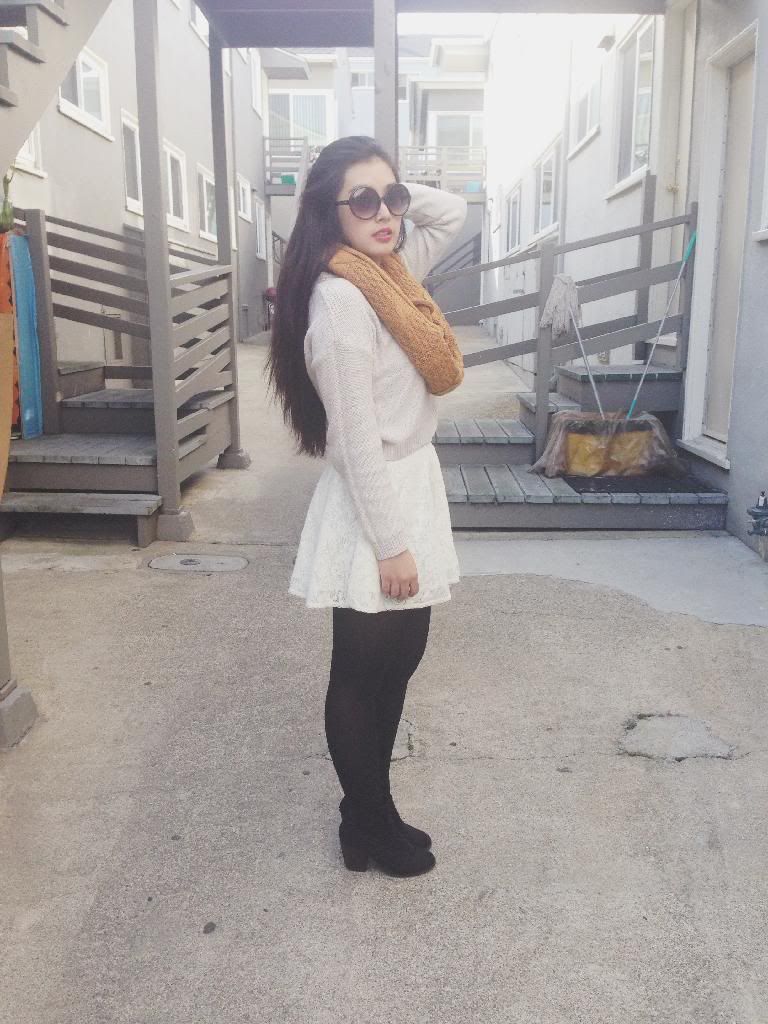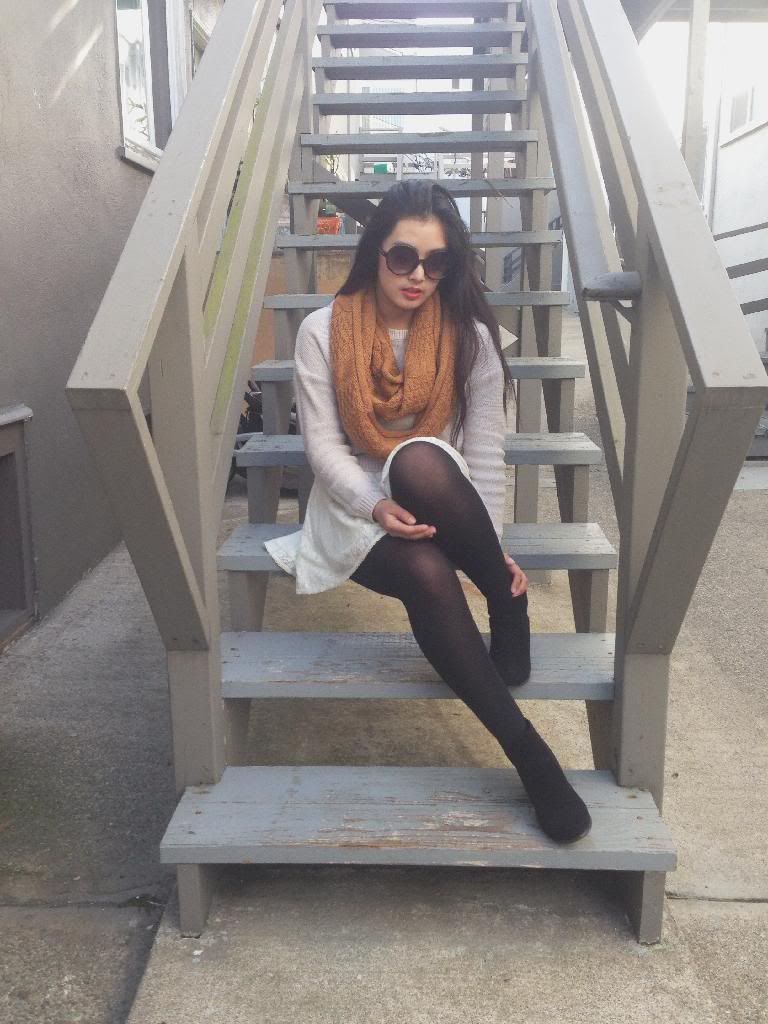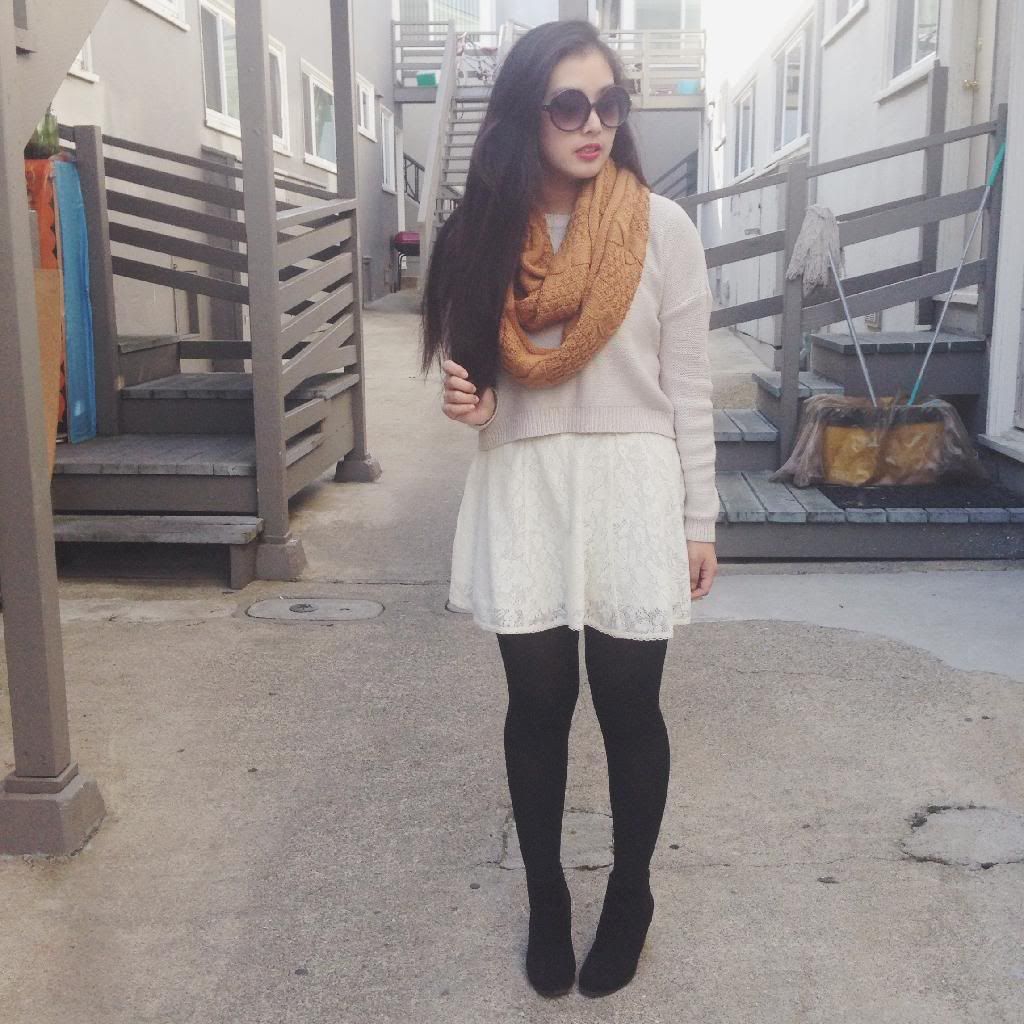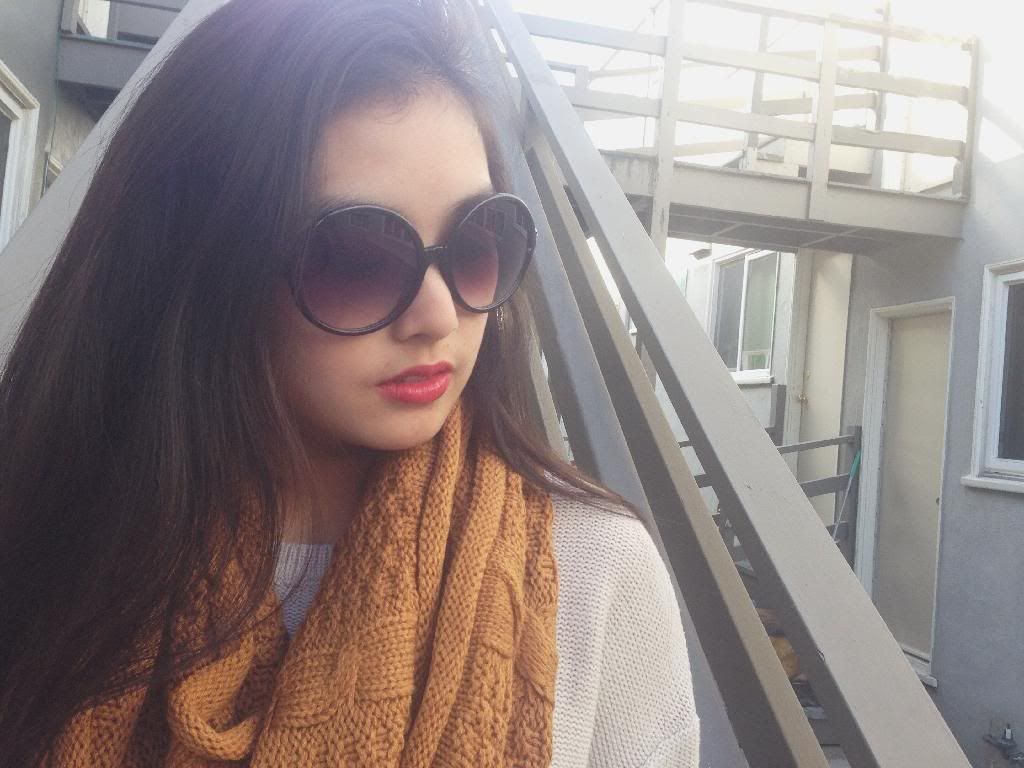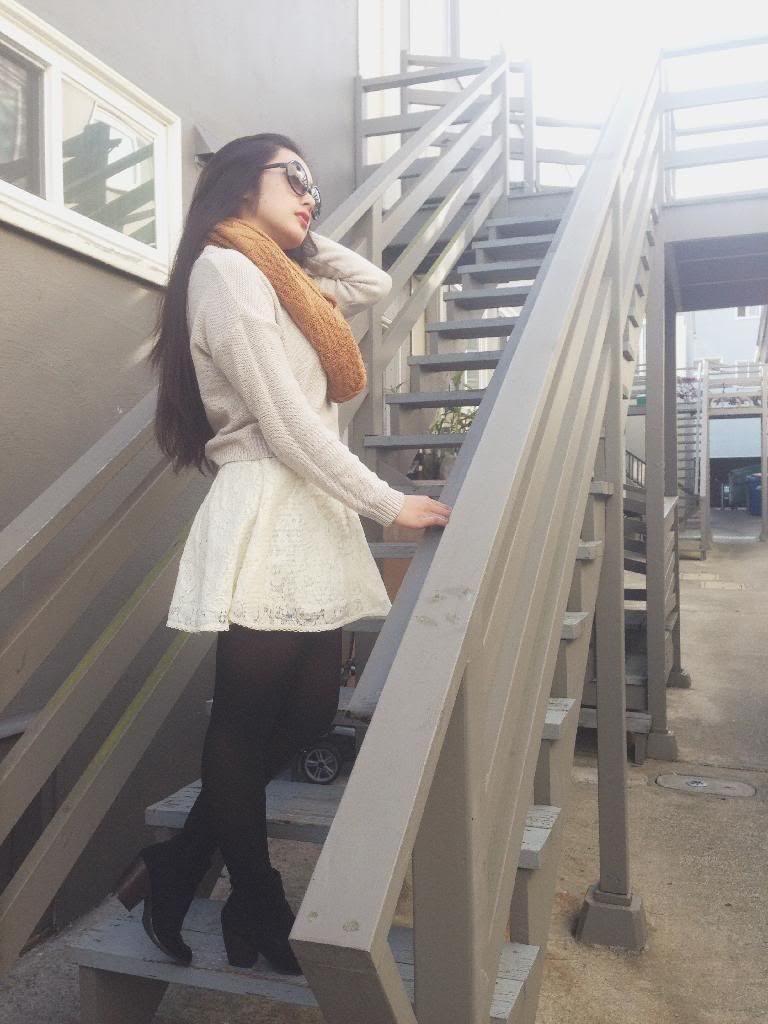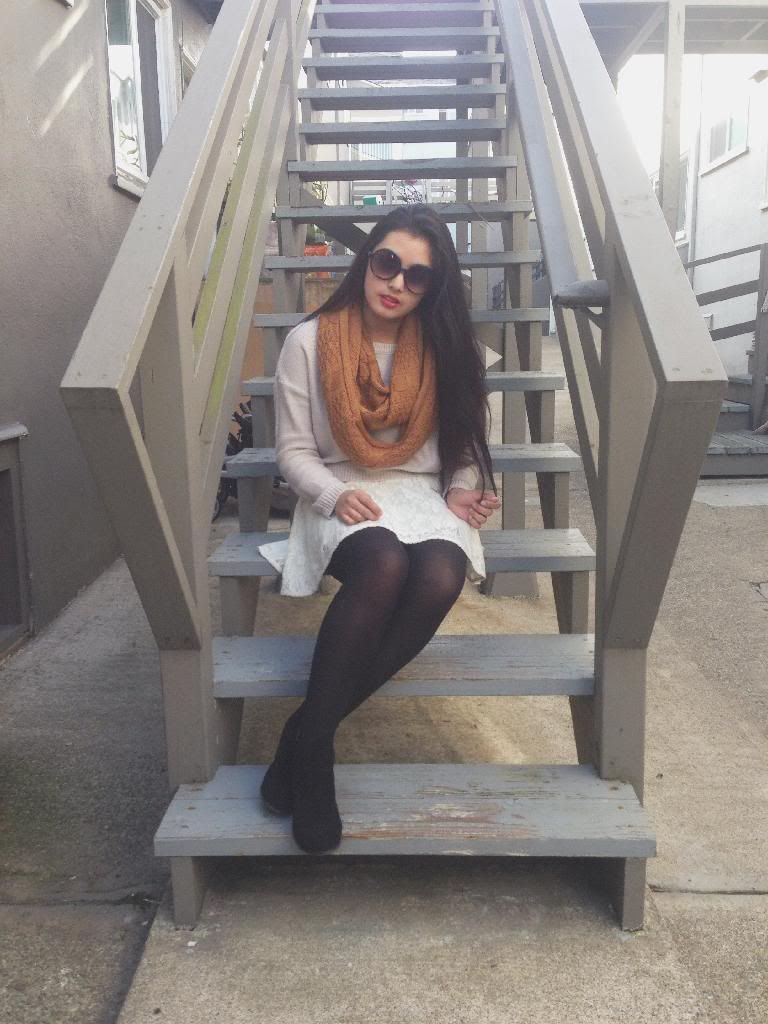 sweater: h&m // skirt: urban outfitters // scarf: foreign exchange // tights: target // shoes: pacsun // sunglasses c/o sunglass spot // lips: nyx xtreme lip cream in bonfire
Happy Thanksgiving everyone! There are so many things that I'm thankful for, including all of you guys. I still remember when Chantel and I were mulling over whether or not we should start a fashion instagram. The conversation consisted of us saying "Do you wanna do it?"to each other over and over until one of us finally said, "Let's do it. We have nothing to lose." And then we posted our first picture on instagram, and the moment we got our first like we screamed like little girls, prompting the cashier of the cafe to look over at us as if we were crazy. And now, a couple of months later, we've come this far. We honestly couldn't have done it without any of you guys! We may only have a handful of followers here on blogspot, but we are both so thankful for all the people who took the time to check our blog out. I'd give you guys eternal hugs and kisses if I could! (okay maybe not eternal, but a good amount).
Hope you are all having a wonderful Thanksgiving filled with food and love!
xx
Elisa