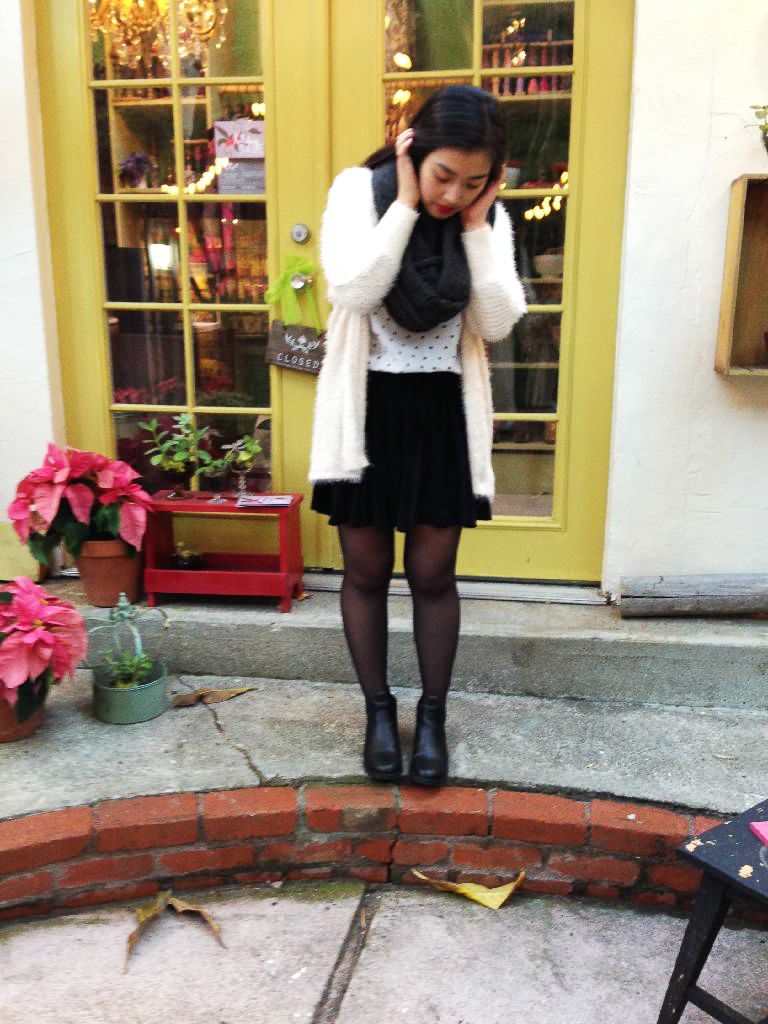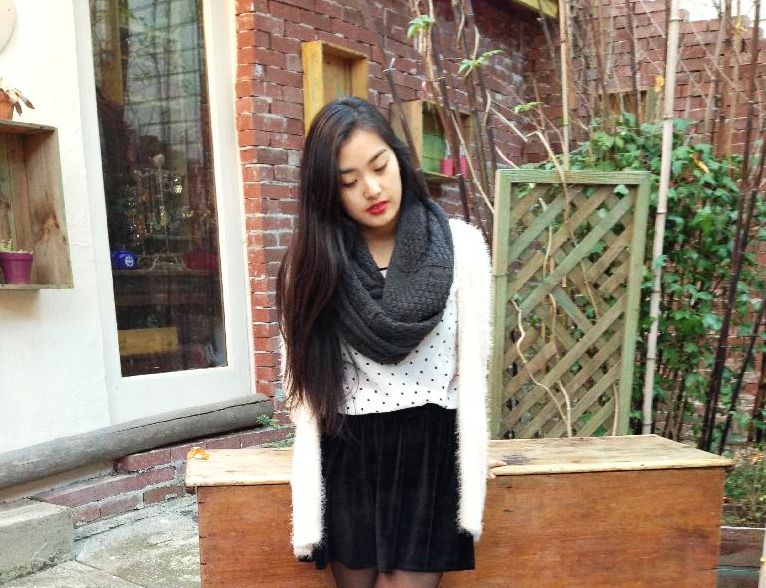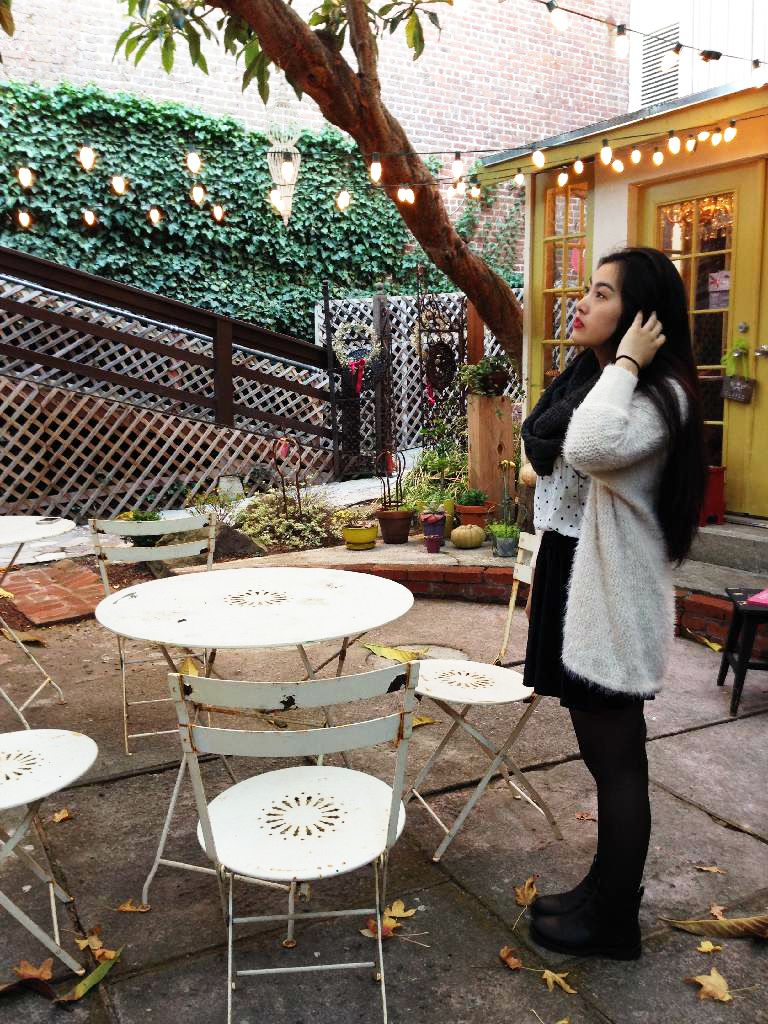 cardigan + top: forever 21 // skirt + scarf: foreign exchange // tights + shoes: h&m // lips: nyx xtreme lip cream in bonfire
This is really long overdue. -insert guilty face here- But better late than never, right? These particular pictures were taken in a quaint little courtyard located at the end of a dimly lit (and somewhat sketchy) looking alley lined with paintings. I have to admit though, while taking pictures of the scenery I couldn't help but feel as if I'd been transported to England or France. My only complaint? The chairs and tables were dirty and covered in rust. Oh, how I longed to take some pictures of me sitting in one of those seats, legs crossed, sipping a cup of tea, and staring into the distance. Would've made a good profile picture, don't you agree?

I hope you all had a wonderful winter break! I know I did!

P.S. Sorry for the crappy photo quality. These were taken before I got my DSLR. Heh.
Elisa x